Private clubs are a great place to share your interests and build new relationships. It might be yachting, golf, business or just the enjoyment of having a drink at a distinguished club that might bring you there. At Abaunza.Group we compiled a list of social clubs around Coconut Grove and Coral Gables you should definitely check out!
Yacht Clubs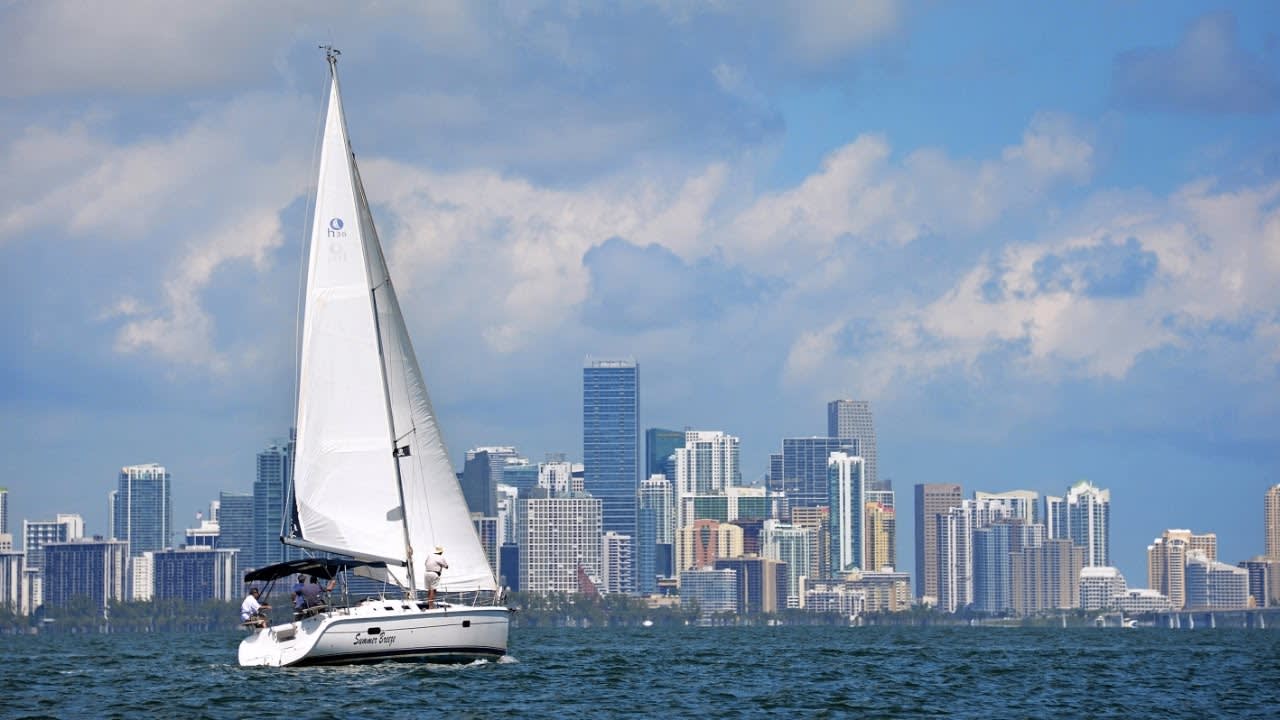 Coconut Grove is the mecca of sailing in Miami. There's no better way to disconnect than cruising with just the sound of the waves, get a little bit of sun and enjoy sailing around Biscayne Bay. Many the yatch clubs offer sailing classes for adults and kids. The main clubs are the following:
Coconut Grove Sailing Club (CGSC): lively CGSC usually has events going on which include not only regattas but also barbeques and live music by the CGSC's bar and lounge. On top of that, CGSC offers lessons and certifications from dinghy sailing to keelboats. They also have a youth sailing program and regattas taking place all year round. Moreover, they offer a convenient 24/7 launch service to and from your boat.
Coral Reef Yacht Club: this premier club offers activities from sailing, cruising, racing, diving and fishing. The club hosts yearly the Orange Bowl International Youth Regatta, many major adult sailing regattas, fishing tournaments and a sailing summer camp for the youngest sailors. Amenities incorporated in the membership include: clubhouse and boathouse, lounge and casual dining, roof-top bar, heated pool with poolside grill, meeting rooms, and a 100-slip marina.
Biscayne Bay Yacht Club (BBYC): BBYC is one of the oldest yacht clubs in the South-eastern United States. The club is the location of one of the most successful youth windsurfing programs in the United States of America, having some local windsurfers training for the Olympics.
Don't think about it twice and get into sailing!
Country Clubs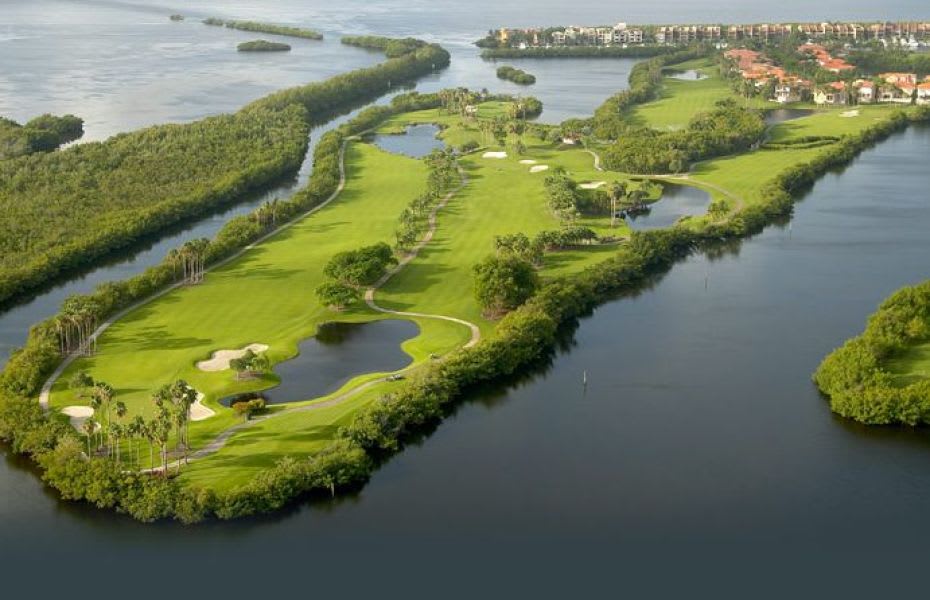 Aerial view of Deering Bay Country Club golf course
If you'd rather stay in land, golf is always a fun time. Coral Gables has some of the most exclusive country clubs in Miami:
Deering Bay Yacht & Country Club: located in Old Cutler road, the club features Arnold Palmer signature golf course with scenic views of Biscayne Bay. In addition to the golf course, the facilities include 7 tennis courts, a fitness centre, restaurant, bar and venue for wedding and events.
Riviera Country Club: designed by Donald Ross, the 73-year-old Riviera Country Club offers a private 18-hole golf course on Blue Road. The clubhouse has an event room with space for 400 members, and a spacious dining room with wrap-around terraces. There are 8 private tennis courts at its tennis facility.
From Abaunza.Group we wish you fair winds, fairways and greens!